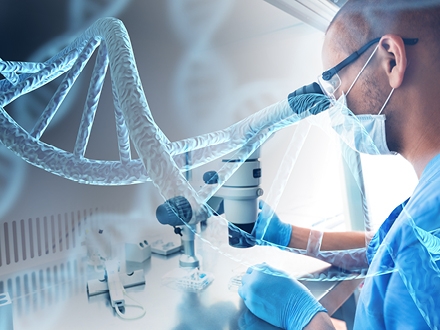 Research
Our faculty and students are engaged in projects and research in many areas of Computer Science. Major areas of focus include Computing for Life Sciences, Soft Computing and Decision Support Systems, Software Engineering and Systems, Human Computer Interaction and more.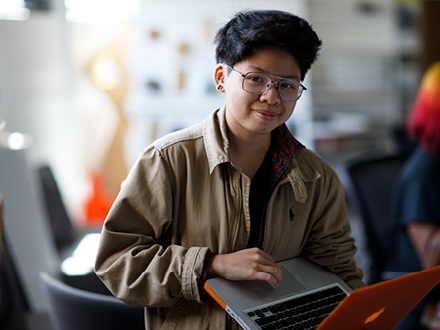 Graduate Program
CS Department offers a Master of Science (MS) degree. Faculty and students are engaged in innovative research projects, many funded by grants from government or industry such as NSF and NIH, IBM Research, Microsoft, Amazon Web Services, Emulex, Claritics.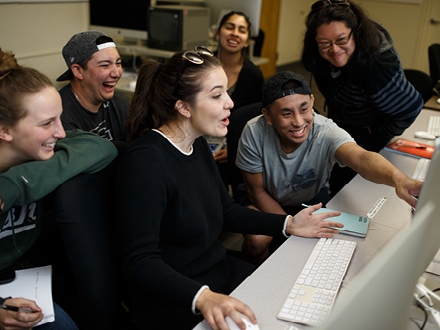 Undergraduate Program
We are committed to providing the opportunity to master the Computer Science discipline to students from all backgrounds. Our program combines strong fundamentals, project- and team- oriented activities, and soft skills, leading to a well-rounded professional education. 
CS @ SF State Highlights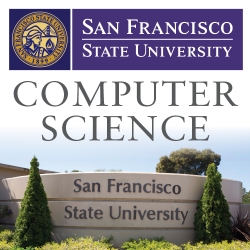 Faculty Spotlight
Assistant Professors, Computer Science
Hiring Two Tenure-Track Faculty
Job no: 505194
Work type: Instructional Faculty – Tenured/Tenure-Track
Location: San Francisco
Categories: Unit 3 - CFA - California Faculty Association, Tenured/Tenure-Track, Full Time, Faculty - Computer Science
Applications close: Open Until Filled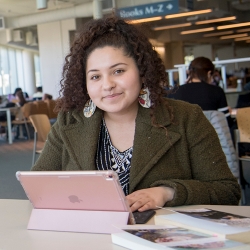 Student Spotlight - Diversity and Equity
SF State Science Coding Programs Boost Biotech Diversity
Grants impact SF State's computer science diversity efforts with new certification programs and scholarships. The importance of diversity and equity in computer science is important to the CS Department and faculty members' efforts have recently received recognition from both academia and the biotech industry.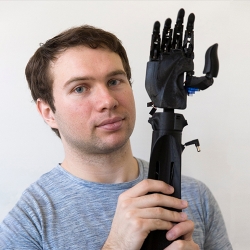 Student Spotlight - Graduate Certificates Options
Ethical Artificial Intelligence & Software Engineering
CS Department announces two new Graduate Certificates in Ethical Artificial Intelligence and Software Engineering. Learn about the certificates, the eligibility processing and how to apply.